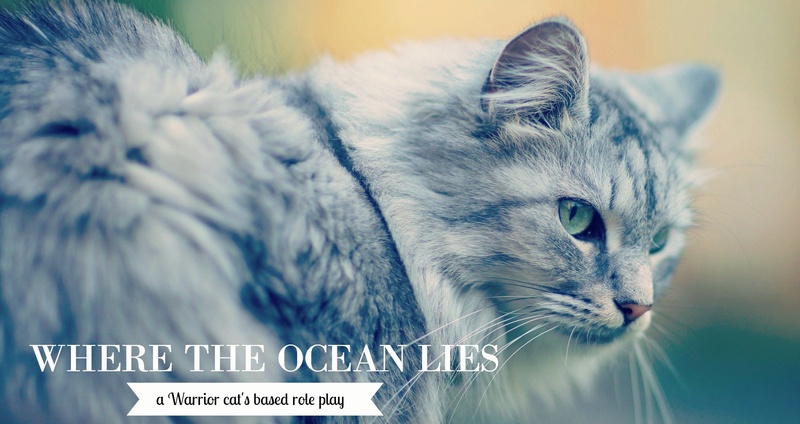 Where the Ocean Lies
Where the Ocean Lies is a roleplay based off the Erin Hunter series, 'Warrior Cats'

| | |
| --- | --- |
| Prophecy of the Clans | |

Author
Message
Maplefang
Admin






Posts

: 145


Join date

: 2016-05-13


Age

: 19


Location

: Croatia =)



Subject: Prophecy of the Clans Mon Nov 21, 2016 2:14 pm

---

| | |
| --- | --- |
| Prophecy of the Clans | |

Top posting users this week

wtol Info


What is wtol about?

Wtol is a warrior cat role play site based on the four original clans from the bestselling series made by 'Erin Hunter'. Thunderclan, Windclan, Riverclan and Shadowclan have all been having problems. Cats are vanishing, and worst of all, found dead in an usual way. The clans accuse each other and are panicking. What will happen next? Starclan has not communicated in moons and a few cats have begun to give up on the wise and ancient cats from the stars above. Where is the danger lurking? Is it in the other clans? Could it be from an outside force, or is it coming from within the clans? Join and audition your cat to find out!

Prey Info


Prey


Prey is running well throughout the forests in the clan, although less is found then before.


Lake Info


Lake


The lake has lowered, causing the clans to be shocked by the water drop. Luckily, the blazing heat is gone, but rain falls scarcely.


Weather


Cold or Hot
Ranging between
26 Fahrenheit and
32 Fahrenheit
(-3 Celsius to 0 Celsius)
December 19th, Monday
Cloudy, the sky is covered in clouds
with rare patches of sunlight shone.
Snow is a possible chance later.


Season

Leaf-Fall has come to the clans. Leaves are everywhere on the ground and the trees seem to light up the colors. However, the weather has become more chilly and crisp. The sun sometimes comes out and warms up the cats, but other wise, the clan's are happy the over-heating days are over. Kits play in the leaves and mice hide underneath. So far, Leaf-fall seems not only great, but colorful to the cats.